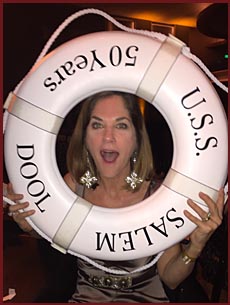 (November 10, 2015) It has certainly been an exciting November to remember. How wonderful is Days right now? Every show is jammed packed with great storytelling and powerful performances. What a great golden celebration for an amazing show. Corday productions pulled out all the stops for its 50th anniversary party. I was very happy to be a part of the tremendous celebration. I sat across the table from Gloria Loring… She is as beautiful as ever. Saw many cast members from the past and performed with many of my favorites.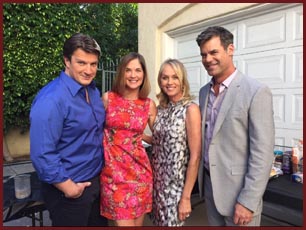 I'm also happy to tell you that I work on Nathan Fillion's uber popular ABC Castle. Guest starring along with other dear friends Tuc Watkins and Darlene Vogel. Boy was it fun. Nathan is such a generous actor. The tone of the set is fun. Look for our episode to air in February. It kind of felt like a One Life to live reunion.
Days of Our Lives will be celebrating their annual "Day of Days" event at Universal Studios this weekend. If you're in the Los Angeles area please stop by because I would love to meet you. I got to say that Days fans are pretty awesome!
Until next time… Kassie
VIEW KASSIE'S BLOG PHOTOS LARGER