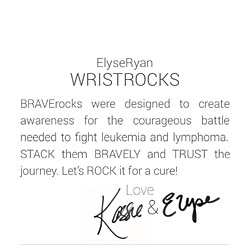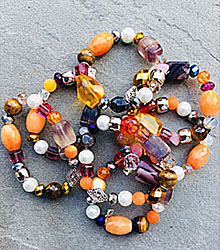 (November 27, 2017)
I truly don't even know where to begin this blog. So much had happened in my world that it is crazy to pin point all the good stuff.
I'll start with... continued good news on the health front. My bone marrow biopsies continue to come back clear and blood work normal. Every 4 months I have to have a bone marrow biopsy and every 6 weeks blood work done as a precaution to make sure I'm still in remission. Needless to say, I get anxious prior to lab work but God continues to keep me in His healing hands. Thank you all for your constant thoughts and prayers of support. I'm forever grateful.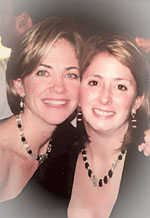 My girl friend ELYSE RYAN has designed a beautiful bracelet that we named "BRAVErocks" to raise awareness and money for the Lukemia and Lymphoma Society. They will make a perfect gift of love for the holidays.
Please check out the link. BRAVErocks
https://www.elyseryan.com/products/braverocks-for-kassie
We all can make a difference and help find a cure for these deadly blood cancers. Also, if you can please donate blood. You will save lives!!!
I'm sure loving being back at Days! The Days family has been amazingly loving and welcoming. The return to set felt natural and easy. Ron has given Eve a new lease life! And a new bank account thanks to her dearly departed hubby... Demois. She will definitely give Victor and Brady a run for their money and more. Please start watching everyday! Please tell your family and friends to start watching. All eyes are needed to keep these soaps afloat! I love what I do and the fans have all the power! Spread the word cause Days of our Lives is hot and getting hotter. I can wait until my reel sister Jen Lilley makes her return to Salem. Talk about drama!!!
As the Holidays approach I wish everyone happiness and safety. Take time to be extra kind and grateful. We all have different stories..
Until next time… Kassie
CLICK HERE TO VIEW PHOTOS LARGER