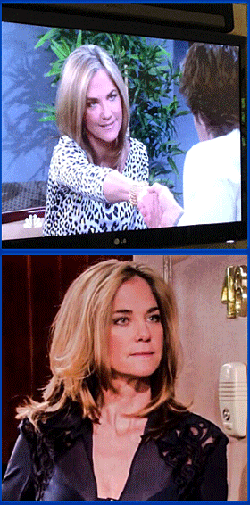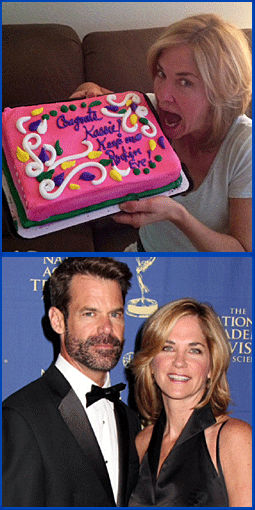 (June 23, 2014)
Okay… This one is "ALL ABOUT EVE". Finally June 18th arrived and Salem will never be the same! Eve Donovan has hit the town bringing trouble with a capital T. She is a hot mess and will be a lot of fun to watch.
I can't begin to thank all the fans for the wonderful support. Finding Eve's voice has been a delightful challenge. The writers of "Days of Our Lives" are superb! And I couldn't be more fortunate to have landed this delicious role. Buckle up Days fans.... it's going to be a bumpy ride. For you "One Life to Live" fans… Please check out NBC Days now. It's a great show and the writing like,like I said, is fantastic. You know now that Paige is Eve's daughter, she hates Jennifer, and she has a sister Theresa. There is a rich history to uncover and a delightful future to discover. I could not be more grateful for this opportunity to be back in the daytime game. I'm dying to tell you more… But I can't! Don't miss a day or you'll miss the moment.
Had a great time at the technical Emmys with my good buddy Tuc. Good to see so many friends I have made over the years. The Emmys are a wonderful way to celebrate what we all love to do the most...watch soap operas! Long may they live!
Until next time… Kassie