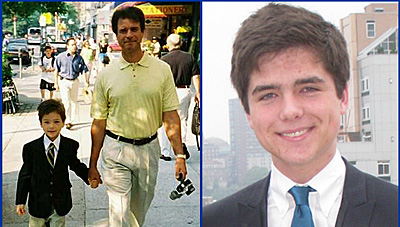 (September 9, 2014) What a wonderful summer it was! This time of year is always a season of growth for me. Today my son started his senior year of high school. I have a huge lump in my throat just thinking about it. Time flies by so quickly. It truly seems like yesterday I was walking him to school for his first day of first grade. I was back in New York City last week and every thing was hustle and bustle with students coming and going everywhere. Jim and I have one more year until we are empty nesters… And I guess it will be bittersweet.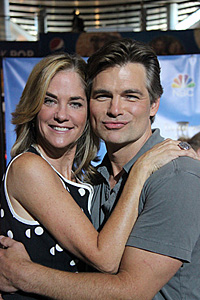 Days of our Lives was dark last week…Which means we were not in production. My Mom and Dad, Aunt Susie, and cousin Nancy Ruth drove to the Catskills for four days. I am truly blessed with a wonderful family. We reminisced and laughed about old stories and family history.
I spent the latter of last week in Las Vegas with my Days family!
What a wonderful group of people I work with. My face hurt from laughing so hard. Each cast member that attended the mini event was just so much fun. During our work days we don't often get the opportunity to really sit and visit and talk about things. It was very nice to get to know the cast members better. NBC has gathered a great group of people to represent Days of our Lives and I feel very fortunate to be a part of that group.
So let's talk about Eve a little bit… Recently you caught a little bit of her singing with JJ. For those of you who like my music and want to know more about my music... you can buy my CD's here on my website. I do believe Eve is really getting desperate to keep Paige away from JJ. No telling what will happen next.
Until next time… Kassie