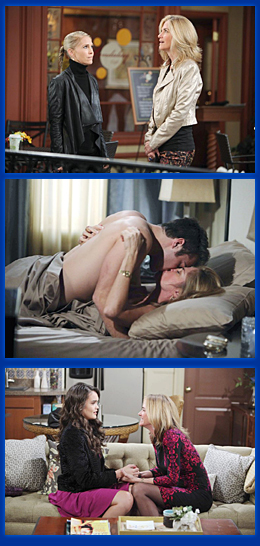 (March 18, 2015) Since the last time I blogged the JJ, Eve, Paige, and Jen story has exploded. Some of you love it... some of you hate it. But whether you like it or not it certainly makes for good soap opera. One of the things that I have loved about finding the character of Eve is that she is very different from Kassie. It's been a challenge to put on her evil ways every day. But I have thoroughly enjoyed working opposite such great actors as Missy Reeves, Casey Moss, and True OBrien. If I could work every day with Missy Reeves I would die a happy camper. She is such a delight to work with and every moment rings true. She brings out the best in me and I truly adore her. There are more great moments ahead… So don't miss an episode.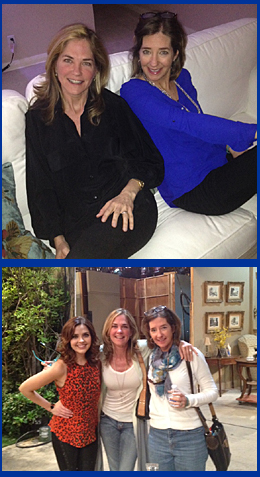 Speaking of Days of Our Lives...there have been some changes made in the production staff and writing team. I will always be grateful for Chris Whitesell, Gary Tomlin, and Lorraine Broderick for giving me this third chance in daytime. Eve came into Salem like a hurricane… And she had a mouth full of great words. I look forward to seeing what lies ahead for Days as it approaches it's 50th anniversary and also for Eve as she approaches whatever comes her way.
I've spent the last two weeks entertaining family out in Los Angeles. First, my sister and brother-in-law came for four days. Then Jimmy came out and spent four days. We went down to San Diego to visit his sister's family and his mom. Then my cousin Blane and his daughter Allie came out. I am so blessed to have such a great family. And we could not beat the weather. It was beautiful.
I really love to read your tweets. posts, and your comments. Tell your friends to watch Days of our Lives!!!
Until next time… Kassie