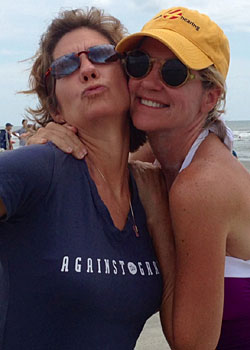 (August 4, 2014) I'm going to talk about all the things that I love about summer! As you can see from the variety of photos I've had an awesome summer. Days of our Lives took a little summer hiatus the week after the Daytime Emmys for 4 weeks. I spent my time on the East Coast with my family. Most of the time was spent up in the Catskills playing in my garden, hanging out in my favorite work boots, sipping my favorite adult beverage, and spending time with friends and family. During that break I spent my afternoons from 1 to 2 PM watching DAYS. Working on a show is completely different from watching a show. I continue to be so impressed by the writing and acting team on DAYS. And continue to feel grateful for being able to be a part of it.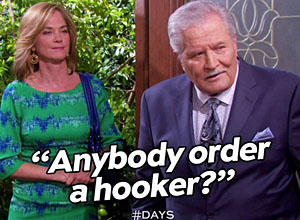 I have thoroughly enjoyed the Kate and Sami revenge plan. Allison Sweeny has done beautiful work this summer as she calculatingly takes down EJ. Eve is slowly being re-united with family and enemies. One of the funniest lines I've heard in a long time… and had a very hard time keeping a straight face, was my introduction to Victor. John Aniston has a wonderful way to deliver the straight-line. Jennifer Horton continues to be a thorn in Eve's side. And Paige just seems to get closer and closer to JJ. Eve is stirring up trouble in Salem. I have had the greatest time discovering this wicked woman. She is a hoot!
Until next time… Kassie