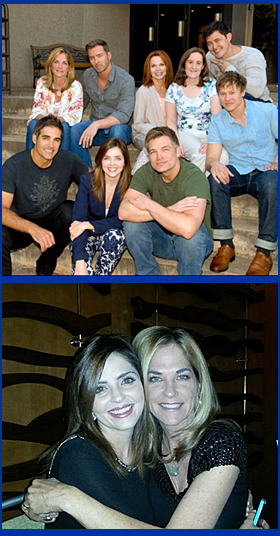 (April 30, 2015) The snow has finally melted in New York City! It is about time! What a long winter we had. But out in sunny California it is always beautiful. I've been extremely busy being Eve this month. I can't gush enough about how much I enjoy working on this wonderful show. Days is getting good. I can't wait for you guys to see what's coming. I had a nice appearance in Atlanta a couple of weeks ago. Thank you guys for coming out and hanging with us. I am working with such an amazing cast and everyone is just so much fun and very down to earth.

The Emmys were last weekend and what a great tribute the Academy gave Days of our Lives for their 50th anniversary. And then to top it off Days tied for best show. I have never been on stage as part of the winning team. So needless to say, it was very exciting.
Until the end of June I will be busy being the mom of a prom goer and a high school graduate. I could not be prouder of my boy. Time seems to fly at the speed of light.
Until next time… Kassie